Florida Incorporation
Call the Florida Incorporation Service Toll Free: 800-370-2942
---
Incorporate Your Business Online with StateOfFlorida.com's Incorporation Service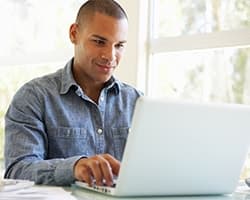 StateofFlorida.com's Incorporation Service makes it easy for you to form your Florida S or C Corporation, Limited Liability Company, Nonprofit Corporation, DBA (Fictitious Name), or Professional Corporation completely online. We will incorporate your business in 2 to 5 business days with no expediting fees!
With our incorporation service you get the following benefits and more:
Free expedited service or delayed filing available
Step by step instructions and live support throughout registration
Log on and off as needed to complete filing
Our easy registration will safeguard your information
Organization documents will be prepared for you automatically
Complete online registration form in less than 10 minutes!