American Safety Council Releases First Online Advanced Driver Improvement School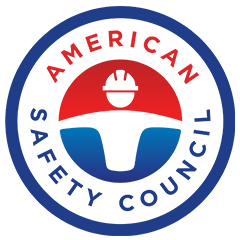 FOR IMMEDIATE RELEASE (2/16/2006)
American Safety Council Releases
First Online Advanced Driver Improvement School
Orlando, FL: On Thursday, the American Safety Council released the nation's first online, Florida Department of Highway Safety and Motor Vehicles approved Advanced Driver Improvement (ADI) course. This 12-hour course is required for Florida drivers whose driving privileges have been suspended due to excessive points, habitual traffic offenses (non-DUI related) or by court order.
The American Safety Council's ADI course assists drivers in developing alternative driving behaviors to those that resulted in their driving-privilege suspension or revocation. Participants are instructed through various techniques to accept responsibility for their actions, understand and identify the consequences of continued poor driving, and develop a plan to avoid future difficulties.
"Bringing ADI school online lets Florida drivers capitalize on cutting-edge technology that provides innovative education and has proven to be very effective," said Bob Proechel, president of the American Safety Council. "Not only is a 12-hour course easier to retain in shorter increments but it also enables people to take the class without transportation or child care costs. Plus, there is no faster way to get back your enrollment letter, and ultimately, your license."
To apply for a hardship license and restore driving privileges in Florida, drivers are required to enroll in a 12-hour ADI course. When students enroll online with the American Safety Council, they are immediately sent enrollment letters, which in most cases can be used to apply for their hardship license. Then, when drivers successfully complete the course, most are eligible for the full reinstatement of driving privileges.
This course is available online statewide through the American Safety Council's advanced driver improvement site. Students may log on and off as many times as needed to complete the 12-hour course, and they will not lose any of their invested time in the process. Students can also work through the course in their increments of available time. Course completion certificates are mailed to students automatically when the course is successfully completed.
The American Safety Council and its affiliated organizations have provided educational courses, traffic safety training and professional continuing education in association with state regulatory agencies and court systems for more than ten years. The organization was the first to be approved by the Florida Department of Highway Safety and Motor Vehicles to offer interactive, online traffic school courses and is the state's largest traffic school.
For additional information, please contact the American Safety Council at 1-800-393-1063.
SOURCE: American Safety Council, Inc.
Websites: Advanced Driver Improvement School
American Safety Council
American Safety Council
225 E Robinson St #570
Orlando, FL 32801
1-800-393-1063 phone
407-645-5116 fax